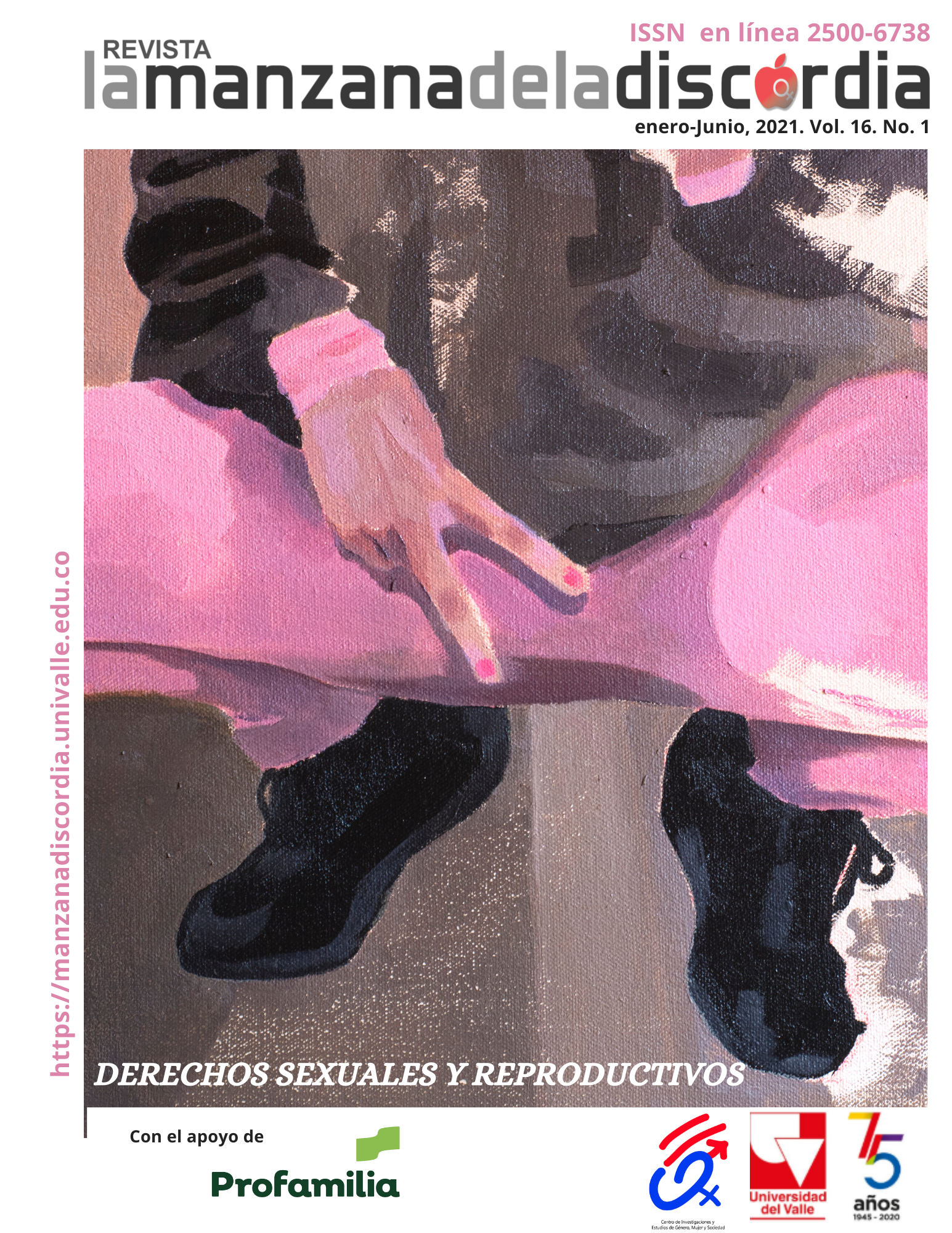 El activismo narrativo en el universo creativo de Sense8 Un análisis del personaje Lito Rodríguez
Contenido de programa Estereotipo sexual Norma social Valores morales
Contenido principal del artículo
En este artículo se realizó un análisis del universo narrativo de la serie de ficción de Netflix Sense8 a través del arco de transformación del personaje gay denominado Lito Rodríguez, tomando como referencia las 88 secuencias y escenas en las que participa a lo largo de las dos temporadas (24 episodios). Con la información analizada, se identificaron cuatro categorías: la caracterización de Lito, el miedo del personaje, nace un nuevo héroe y la censura de Lito, además de seis puntos de giro que evidencian los diferentes estados del personaje. Como conclusión se expone que a través de este contenido, las hermanas Wachowski diseñaron un personaje profundo, con gran capacidad de agencia, que representa a un grupo minoritario mediante un activismo audiovisual que se opone a las estructuras hegemónicas de la industria de Hollywood.
Gutiérrez González, C. (2021). El activismo narrativo en el universo creativo de Sense8: Un análisis del personaje Lito Rodríguez. La Manzana De La Discordia, 16(1). https://doi.org/10.25100/lamanzanadeladiscordia.v16i1.10647
Aguado-Peláez, Delicia. (2016). Los cuerpos como cartografía de resistencias: análisis interseccional de Sense8. Arte y Políticas de Identidad, 15, 39–58. Retrieved from http://revistas.um.es/api/article/view/284401
Araüna, Núria., Tortajada, Iolanda., & Willem, Cilia. (2018). Portrayals of Caring Masculinities in Fiction Film: the Male Caregiver in Still Mine, Intouchables and Nebraska. Masculinities and Social Change, 7(1), 82–102. https://doi.org/10.17583/MCS.2018-2749
Butler, Judith. (1993). Critically Queer. GLQ, 1, 17–32. Retrieved from https://s3.amazonaws.com/academia.edu.documents/39913153/Butler_Critically_Queer_93.pdf?AWSAccessKeyId=AKIAIWOWYYGZ2Y53UL3A&Expires=1526230987&Signature=3sAKCWtHRPfhQstl4wuTfn7sdGs%3D&response-content-disposition=inline%3B filename%3DButler_Critically_Que
Cavalcante, Andre. (2015). Anxious displacements: The representation of gay parenting on Modern Family and the New Normal and the management of cultural anxiety. Television and New Media, 16(5), 454–471. https://doi.org/10.1177/1527476414538525
Click, Melissa., Holladay, Holly. Wilson., Lee, Hyunji., & Kristiansen, Lars. (2015). "let's hug it out, bitch": HBO's Entourage, masculinity in crisis, and the value of audience studies. Television and New Media, 16(5), 403–421. https://doi.org/10.1177/1527476414532140
Corey, Sarah. (2017). All Bi Myself: Analyzing Television's Presentation of Female Bisexuality. Journal of Bisexuality, 17(2), 190–205. https://doi.org/10.1080/15299716.2017.1305940
Dhaenens, Frederick. (2013). The Fantastic Queer: Reading Gay Representations in Torchwood and True Blood as Articulations of Queer Resistance. Critical Studies in Media Communication, 30(2), 102–116. https://doi.org/10.1080/15295036.2012.755055
Dhaenens, Frederick. (2014). Articulations of queer resistance on the small screen. Continuum, 28(4), 520–531. https://doi.org/10.1080/10304312.2014.907869
Durán Manso, Valeriano. (2015). La nueva masculinidad en los personajes homosexuales de la ficción seriada española: De 'cuéntame' a 'Sexo en chueca.' Área Abierta, 15(1), 63–76. https://doi.org/10.5209/rev_ARAB.2015.v15.n1.ϰϳϱϵϲ
Fellner, Astrid. (2017). Trans Television Culture Queer Politics, Gender Fluidity, and Quality TV. Retrieved from http://oceanide.netne.net/articulos/art9-3.pdf
Foucault, Michael. (1978). The history of sexuality: An introduction. Harmondsworth: Penguin.
Giraldo, Isis. (2016). Machos y mujeres de armas tomar. Patriarcado y subjetividad femenina en la narco-telenovela colombiana contemporánea. La Manzana de La Discordia, 10(1), 67. https://doi.org/10.25100/lamanzanadeladiscordia.v10i1.1596
Hudson Frías, Eileen., Mezzera Regules, Josefina., & Moreno, Andrea. (2019). El relato acerca de lo femenino y lo masculino en el cine chileno (2000-2016). Revista de Comunicación, 18(1), 95–110. https://doi.org/10.26441/rc18.1-2019-a5
Jagose, Annamarie. (1996). Queer theory: An Introduction. New York: Melbourne University Press.
Jolly, Natalie. (2018). Sexy birth: Breaking Hollywood's last taboo. Sexualities, 21(3), 410–427. https://doi.org/10.1177/1363460717699770
Keegan, Cael. (2016). Tongues without Bodies. The Wachowskis' Sense8. TSQ: Transgender Studies Quarterly, 3(3–4), 605–610. https://doi.org/10.1215/23289252-3545275
Lee, Anita. Chi-Kwan. (2014). Gay, Lesbian, Bisexual, and Transgender Media Studies. In International Encyclopedia of Communication. Blackwell Publishing. Retrieved from http://www.communicationencyclopedia.com/subscriber/tocnode.html?
id=g9781405131995_yr2014_chunk_g978140513199512_ss3-1
McKee, Alan. (2003). Textual Analysis: A Beginner's Guide. London, Thousand Oaks & New Delhi: Sage Publications.
McKee, Robert. (1999). Story: Substance, Structure, Style, and the Principles of Screenwriting. London: Methuen.
McKeown, Janet., & Parry, Diana. (2017). Women's Leisure as Political Practice: A Feminist Analysis of Orange Is the New Black. Leisure Sciences, 39(6), 492–505. https://doi.org/10.1080/01490400.2016.1203848
Morais, Guilherme., & Bieging, Patricia. (2016). Sense8: um estudo do discurso contra hegemônico nas vozes de Lito e Nomi, 1–26.
Patton, Michael Quinn. (2002). Qualitative research & Evaluation methods. Qualitative Inquiry (3erd ed.). London, California & New Delhi: Sage Publications. Retrieved from http://books.google.com/books/about/Qualitative_research_and_evaluation_meth.html?id=FjBw2oi8El4C
Sierra, Eduardo., & Martín-Alonso, Diego. (2019). Intergenerational relationships and construction of masculinities. Thinking with "Gran Torino" and "Million Dollar Baby." Generos, 8(2), 160–179. https://doi.org/10.17583/generos.2019.4313
Symes, Katerina. (2017). Orange Is the New Black: the popularization of lesbian sexuality and heterosexual modes of viewing. Feminist Media Studies, 17(1), 29–41. https://doi.org/10.1080/14680777.2017.1261836
Wachowski, Lana, Wachowski, Lili., & Straczynski, J. Michael. (2015). Sense8. USA: Netflix.
Wachowski, Lilly, & Wachowski, Lana. (1999). The Matrix. United States: Warner Bros.
Watson, Katherine. (2005). Queer theory. Group Analysis, 38(1), 67–81. https://doi.org/10.1177/0533316405049369